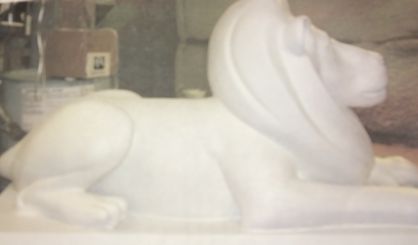 A new feature is coming to Lions Park Beach next year. To celebrate the 100th birthday of the Lions Club International, the local chapter is installing a five foot statue of a lion there. The Lions Club's Hank Richmond tells us it'll be made out of fiberglass and safe for the kids.
"We expect the kids will be down at Lions Park Beach, and just like all of the other play equipment, they'll want to sit on top of the lion or get their picture taken on the lion," Richmond said.
The statue's coming to town in February and will be painted by a local artist. It's being made by the same company that does the city's public art each year, and will be situated between the restrooms and the lake. The city commission approved the installation Monday night.