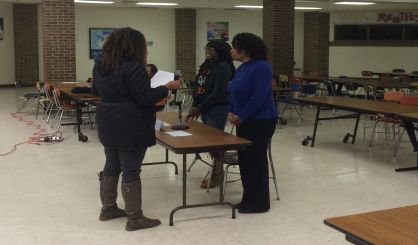 The Benton Harbor Board of Education has picked Marletta Seats to fill a vacant trustee position. Seats, who is a Berrien County Commissioner, was voted in Tuesday night, three to two. She told us she wants to help make education work for all of the students.
"To see the kids motivated to learn within the Benton Harbor school system, and to set more goals so that learning becomes not just a chore, but it becomes enjoyable," Seats said.
Seats just ran for state House, losing out to Kim LaSata, and will no longer serve on the county commission come January. She was sworn in to the school board Tuesday, along with Elnora Gavin, who was elected to the board in November. Seats replaces James Turner on the board, while Gavin takes James Turner's old position.