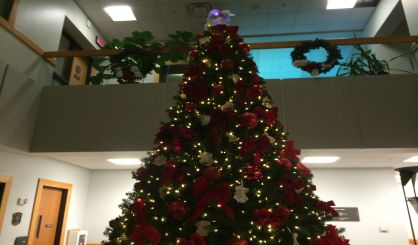 With Christmas just about here, many families have their trees up, and fire officials want to remind them to be safe. St. Joseph Director of Public Safety Brian Uridge tells WSJM News the biggest fire safety tip involving a Christmas tree has to do with where it's placed.
"We don't want to put a Christmas tree directly next to a heat source like a fire place, candles, radiators, heat vents, things like that if we can avoid it," Uridge said. "All of us, including myself, are looking at what is the best spot within the room to do it, but you've got to take that into account."
Uridge says you should make sure the cords to any lights on the tree aren't damaged, and also be sure to keep a real tree well-watered. When they dry out, they can go up in flames pretty quickly. So, with that in mind, also be sure to throw them away as soon after the holiday as you can.