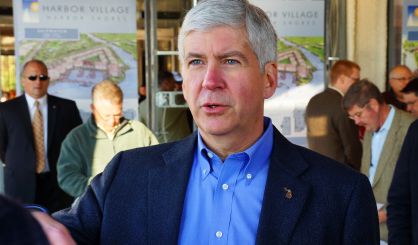 Governor Rick Snyder has some unfinished business from this year that he's looking to have addressed in 2017. He spoke about his hopes for next year with WSJM News.
"I'm putting career/tech education and the skilled trades at the top of the list, and then there are important things like infrastructure. I've got this commission report that's outstanding, and then issues like retiree benefits, helping our local governments be more successful."
The infrastructure report, released earlier this month, says Michigan needs to spend $4 billion a year to be competitive with other states. Snyder also wants to see work on reforming the system for retiree health benefits. He says Michigan lawmakers ran out of time this session to get everything done, so work will resume in January.