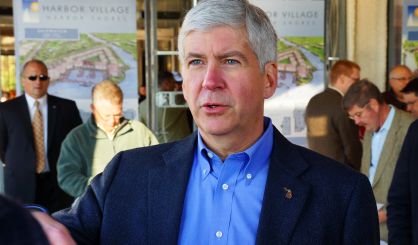 Landmark energy legislation approved late Thursday by state lawmakers is expected to be signed by Governor Rick Snyder. He helped broker a deal to get it passed.
"The best energy savings we got is the energy we never had to use, and this bill is at the forefront of promoting how we can be much more efficient and be a leader in eliminating that waste, which is a win for every citizen in Michigan," Snyder said.
The legislation would boost the required use of renewable sources of power and keep intact some competition in the electricity market.