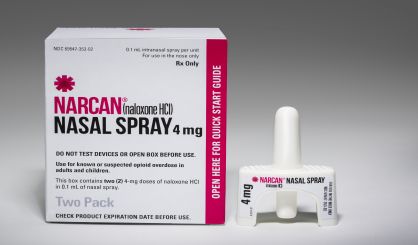 14 lives have been saved in Berrien County over the last year, thanks to the sheriff's department's use of Narcan. It's a nasal spray that can revive someone having an opioid overdose which sheriff's deputies started carrying last year. Chief Deputy Robert Boyce tells WSJM News it's not difficult for a deputy to use the drug.
"It's very easy to use, and they're very honored when they're able to save someone's life by using it," Boyce said.
Boyce says opioid deaths in the county are still a problem, noting many are never reported to police. Since sheriff's deputies started carrying Narcan in their cars one year ago, other local departments around the county have started following suit. That includes the Berrien Springs-Oronoko Township Police Department.