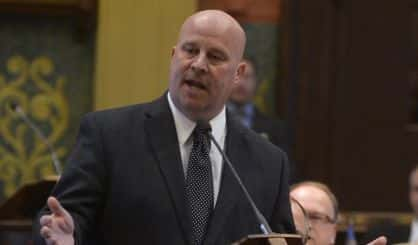 It was a busy week, but the Michigan House is now all done for the year. State Representative Al Pscholka talked with WSJM News about the last couple of weeks, and says he thinks lawmakers got most of the biggest priorities, including passage of a new state energy policy, taken care of.
"I think we got a lot done in the lame duck session over the last three weeks," Pscholka said. "Obviously, energy was huge. That was a huge victory for Michigan rate payers, and that was good news and really the big headline to come out of the lame duck, but there was a lot of other good legislation that I think will position Michigan for the future."
One thing left unfinished is auto insurance reform legislation, which will have to come up again next year. Of course, Pscholka won't be there for that. He's leaving office due to term limits. He hasn't told us what he's going to do next.