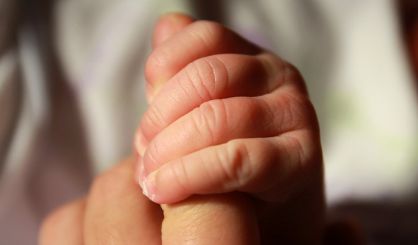 A Grand Rapids woman has given birth to three identical babies. WZZM-TV reports that Ivan, William and Harrison Vandermolen were born three weeks ago, just minutes apart. The triplets have been doing well in the hospital, and their parents, John and Julie Vandermolen, hope to bring them home in the next few days. The Vandermolens had been trying to have a baby for a while. Julie Vandermolen had a miscarriage, and later became pregnant with the triplets shortly after the
death of her father. Julie Vandermolen says it's easy to tell the boys apart right now because they're three very different sizes. John Vandermolen says that task might be a little more difficult in six months, and that they'll have to get bracelets or
stickers to identify them.