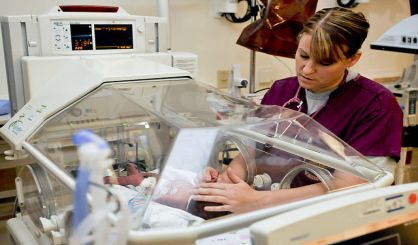 The Michigan Department of Health and Human Services is reminding new parents of the importance of following safe sleep practices for their babies with the holidays here. Spokesperson Erica Quealy tells WSJM News even if you're traveling, the baby still needs a crib. Don't forget a few other tips.
"You want to make sure that our baby is on their back in a crib, bassinet or pack 'n play with nothing else in their sleep environment," Quealy said. "If that crib has a mattress in it, make sure that it has a tightly-fitted sheet. Make sure the baby sleeps clutter free, so no pillows, blankets, or toys."
A baby dies every other day in Michigan because of unsafe sleep practices. Quealy says parents should remind babysitters of all the rules, as well.