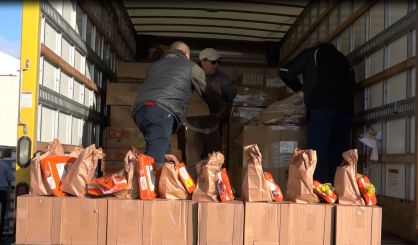 695 people will be fed this Christmas thanks to the efforts of the Southwest Michigan Community Action Agency, Whirlpool, and the PGA. On Thursday, a total of 365 turkeys were given out in Benton Harbor. The agency's Yvonne Vidt told us it feels great to help folks this time of year.
"It means a lot to us," Vidt said. "It means that we're going to be able to go home for the holidays, and we're going to know that every single one of our clients are also going to be enjoying the holidays."
A turkey giveaway was also done last year, but year, it was a little more organized. They did it drive-thru style at the agency's office, rather than at City Center Park. In addition to the turkeys, they also gave out food boxes with assorted items.