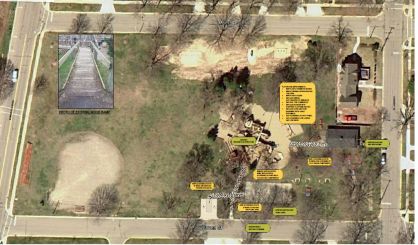 A state grant of $45,000 will help the city of South Haven do some renovations to the Kids Corner playground. The playground at Monroe Park was built in 1988 and is now in need of some safety improvements. City Manager Brian Dissette tells WSJM News a recent study recommended several changes.
"The renovations would entail replacing some portions of the play area to allow for newer equipment, including renovation of existing play elements that no longer meet current safety standards, and also to improve the A.D.A.-accessible areas," Dissette said.
The $45,000 coming from the state will be combined with $48,000 from the city to do the project. Dissette tells us the work will probably start next fall. He also wants to stress for fans of the playground that they will not change its unique character.