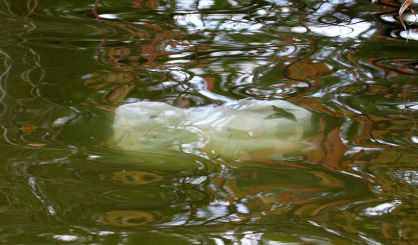 Plastic accounts for approximately 80% of the litter on the shorelines of the Great Lakes, and a new study uses math to determine where it's coming from. Matthew Hoffman, with the Rochester Institute of Technology and an author of the report, tells us 22 million pounds of plastic winds up in the Great Lakes each year. He says the recent banning of microbeads hasn't made much of a difference.
"There was a lot of interest in micro beads when some of this research came out a couple of years ago. They've been banned, I know, in Illinois and a number of places, but there's still a lot of plastic floating in the lakes and that didn't necessarily solve the input of plastic."
Last year, scientists discovered masses of floating plastic particles in Lakes Superior, Huron, and Erie. This summer, they're expanding the search to Lakes Michigan and Ontario. They are trying to determine whether fish are eating the particles, which may come from city wastewater, and passing them up the food chain to humans.