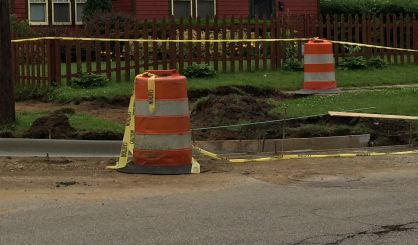 A newly increased license fee and gas tax will mean about $460 million more for roads in Michigan this year. However, Berrien County Road Commission Managing Director Louis Csokasy tells our newsroom the road package approved in 2015 by the state legislature doesn't fully take effect until 2021.
"The total impact of this, overall, will be about $1.2 billion," Csokasy said. "That's split between, 40% goes to DOT, 40% the local road commissions, and 20% goes to cities and villages."
Csokasy says that extra $1.2 billion expected to be raised by 2021 is a great start, but still not enough to really get Michigan's roads where they need to be. There are estimates that about $2.2 billion would be needed. Nevertheless, he tells us the extra $1 million the Berrien Road Commission will get this year will certainly help. Overall, the road commission will see its budget go up by about 10%. Csokasy adds you can brace yourself to see plenty of maintenance and construction going on throughout 2017 and years to follow.