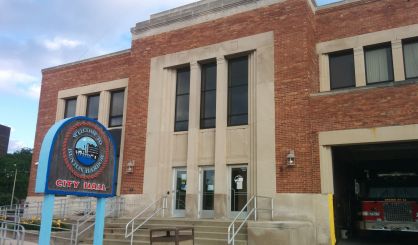 The Benton Harbor Department of Public Safety is bringing back its Police Athletic League. Public Safety Director Dan McGinnis tells our newsroom PAL was once a great way for police officers to mentor young people in sports leagues.
"The main vision or focus of PAL is to have an outreach into our community, to try to get positive relationships with the children of our community, and ultimately have them grow up to be respecting authority and solid young men and women as they grow into adulthood."
McGinnis looking to get PAL involved in several local sports programs again.
"A big part of PAL will be having partnerships with other organizations to share resources," McGinnis said. "If one particular youth organization is really good at, for example, football or volleyball, there'd be no need for us to reinvent that, but to work together, see how we can get supplemental help, bring some type of resources, or vice-versa."
PAL has traditionally been known as a boxing program, but McGinnis wants to have it work with all sorts of sports this time around. He's laying the groundwork to get things started once school lets out, so officers can work with kids all summer. Anyone interested in helping out can contact him at dmcginnis@cityofbentonharbormi.gov.