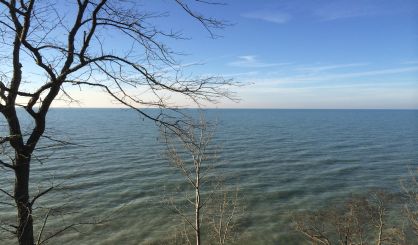 A program to test Berrien County waterways for E-coli contamination is utilizing dogs to help do the initial detecting. The Southwest Michigan Planning Commission's Marcy Hamilton tells WSJM News the dogs can detect human waste in the water, and from there, the researchers take samples. Getting them helps pinpoint where runoff and leaks are causing the E-coli contamination.
"We did find some problems last summer that we're working on correcting where there were some homes that had direct pipes coming out of the house with raw sewage coming out of a basement into a stream," Hamilton said. "We were able to find some of those things and start getting those fixed."
Hamilton says the Pokagon Fund stepped in to provide matching funds for the program so it could get a state grant. The goal is to reduce E-coli in the water so there are fewer beach closings in the summer. She notes many beaches have had to close multiple times since 2010 due to E-coli levels.