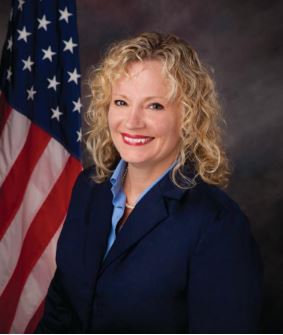 It's been a busy week for Beth Griffin. The new 66th District state Representative is settling into Lansing and preparing to get to work with the rest of the legislature next Wednesday, when they get sworn in. Griffin tells us she's been hearing from just about everyone job creation is key. Also important, getting training to workers.
"There are businesses in our area that have unmet needs," Griffin said. "There are jobs they need to fill, and there are not enough people applying for those jobs that have the right skill set to fit."
Griffin says legislative leaders are ready to hit the ground running next week.
"There is dialogue happening," Griffin said. "It's very positive, it's upbeat and focused on, I think, some obvious things — continued fiscal responsibility, and of course, the jobs training, and making that budget balanced…and that continued focus on balancing the budget and staying on time with those things provides a stable platform for moving forward."
Griffin wants to hear from residents of her district and is planning to hold coffee hours and town halls once she can start scheduling them next month. You can also call her Lansing office at 517-373-0839. Griffin also tells us Aric Nesbitt, who she's replaced, has been a great help to her.