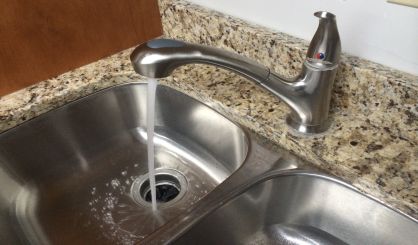 More than 15 months after Flint's water emergency broke open, Governor Rick Snyder has signed the first policy bill stemming from the man-made crisis. The governor signed legislation in Flint Friday requiring utilities to more quickly warn water customers if there is too much lead. The deadline is being cut to three business days instead of 30 days. Snyder and lawmakers previously allocated hundreds of millions of dollars toward the crisis. Residents continue drinking either filtered tap water or
bottled water. The last round of testing showed the 90th percentile of lead concentrations in Flint was 8 parts per billion, below the "action level" of 15 parts per billion. Experts will assess the water at a summit in Chicago next week, but the state
says no major announcements are expected.