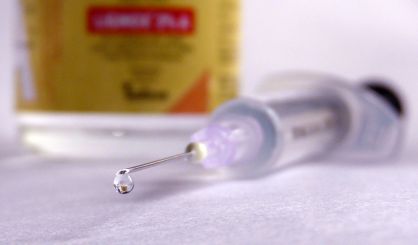 Now that the flu season is here, doctors are once again urging everyone to get a shot. Dr. David Davenport, with Borgess Medical Center in Kalamazoo, tells us the most-prevalent strain of the virus this year is covered by the latest vaccine. Still, he says about 60% of people go unvaccinated.
"That puts your neighbors at risk," Davenport said. "You can transmit it to your grandparents, your small children, people at high risk of serious complications, hospitalization, and ultimately, death."
Davenport says influenza is still among the top 10 killers in the U.S. each year. Many county health departments offer people help in getting the flu shot if they can't afford it.