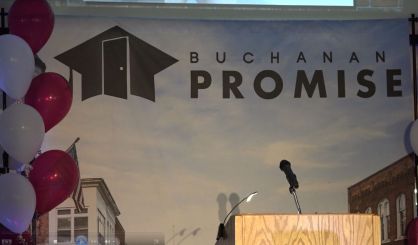 Coming up next week will be a special forum for seniors at Buchanan High School to learn more about a scholarship program. The Buchanan Promise will send any Buchanan grad to college, paying up to $2,500 per year for four years. The Michigan Gateway Community Foundation's Rob Habicht says the excitement is huge.
"The buzz has been constant since August," Habicht said. "That's a good thing for the community."
The Buchanan Promise was announced in August, and the first group of grads to benefit is coming up.
"We're looking forward to the first graduating class and getting this program up and running," Habicht said.
Habicht says the workshop next Thursday at the high school will teach everyone about how to apply for the Promise. Parents are welcome. It's set for 6 p.m.