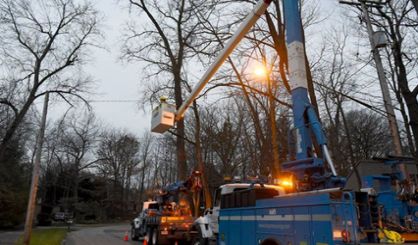 Utilities are taking steps to be prepared in case high winds over the next day cause power outages. Consumers Energy spokesperson Roger Morgenstern tells WSJM News the winds around west Michigan could take out some transmission lines, so they've got extra crews ready to go.
"We have additional people that are on call, both Consumers Energy crews, but also contract crews that have agreements with Consumers Energy that help us at times with power restoration," Morgenstern said.
Morgenstern says everyone needs to stay away from downed power lines, and report any they see to 911. He also recommends making sure your phones and laptops are all charged up just in case your power goes out. You can stay on top of any outages that occur at ConsumersEnergy.com/OutageCenter. If you're an Indiana Michigan Power customer, the website is IndianaMichiganPower.com/Outages.