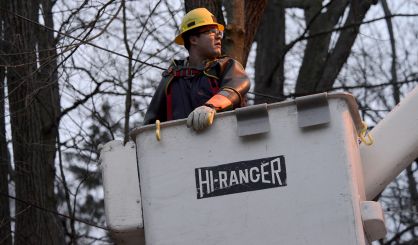 Utility crews still have some work to do to get power restored to everyone who lost it in this week's high winds. Indiana Michigan Power's Tracy Warner tells us on Tuersday night, they had about 5,300 customers in the dark. Most are back online, except for pockets in Benton Harbor and Buchanan.
"Our estimated time of restoration for the Benton Harbor are is the last customers by noon Thursday, and we'll be restoring customers through the evening and in the morning on Thursday morning," Warner said.
I&M brought in extra crews to be ready for the high winds. Warner says anyone who sees a downed power line should stay at least 25 feet away and call 911.