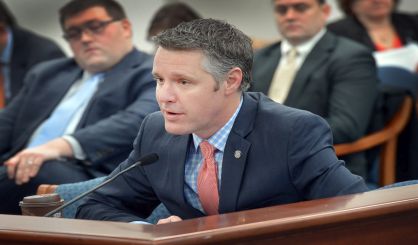 With a budget surplus expected in the state of Michigan, state Senator John Proos is among lawmakers calling for an income tax cut for residents this year. Proos tells us a revenue estimating conference on Thursday predicted a state surplus of about $200 million this fiscal year. He says that's because of general economic growth.
"Folks are out spending money, entrepreneurs are taking risks, and we're seeing investments in businesses and industries that are hiring southwest Michigan families," Proos said.
Proos says lawmakers should keep in mind all of the folks who have paid into state coffers as the economy has improved. He says the residents are the lifeblood of the state, and should be given a break.