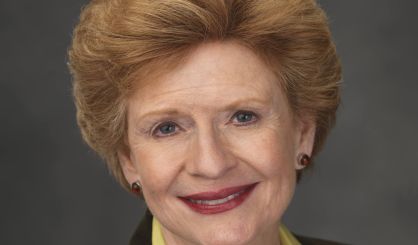 The North American International Auto Show at Cobo Center is getting solid reviews, and you can count U.S. Senator Debbie Stabenow as being among those who are impressed. Michigan's senior senator says the show could also help with other auto-related efforts in the state.
"We already know that there's more computer power in your automobile than anything else you own, but now we're seeing the whole idea of mobility and autonomous vehicles," Stabenow said. "Michigan is primed to be named the American Center for Mobility, which is what we're working on right now for Willow Run."
Stabenow says the goal is to make Michigan the center of auto mobility research and development. She's hoping to get federal support for the American Center for Mobility at Willow Run Airport.