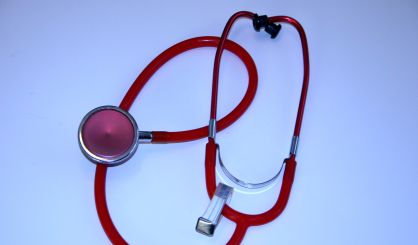 An estimated crowd of over 10,000 people showed up for a rally in suburban Detroit where U.S. Senator Bernie Sanders spoke in support of President Obama's signature health care law. Sanders was joined by Senate Minority Leader Chuck Schumer of New York and Michigan's two U.S. Senators, Debbie Stabenow and Gary Peters. It was one of several rallies around the country by Democrats yesterday ahead of President-elect Donald Trump's inauguration. Trump has promised a speedy repeal and replacement of the law that was one of Obama's proudest achievements.
People were lined up four abreast for the length of 3 or 4 football fiends waiting to get in to the rally Sunday in a parking lot at Macomb Community College in Warren. A smaller rally drawing around 100 people was held in downtown Grand Rapids.
The law delivered health coverage to about 20 million people but is saddled with problems such as rapidly rising premiums and large co-payments. Republicans in Congress have begun the process of repeal. Congressman Fred Upton believes repealing and replacing the law will take over a year, with popular parts of it surviving, including the option for parents to keep their children on their insurance plans into their mid-20s. He also wants people to be allowed to purchase insurance over state lines, which supporters say could help drive down costs.
The Associated Press contributed to this report