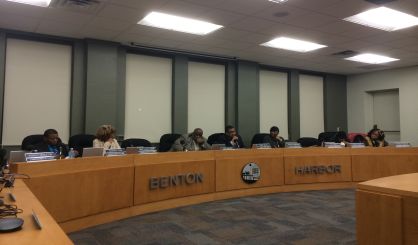 The city of Benton Harbor is on strong financial ground. On Tuesday, commissioners heard the latest audit presentation, with Paul Matz, of the CPA firm Rehman Robson, telling them they added $413,000 to the fund balance this year. It now stands at about $4.3 million. He told WSJM News that's good news, commending the administration and commission for planning well.
"They budgeted to increase the fund balance of the general fund by $100,000," Matz said. "The actual increase was a little bit more than $400,000. So, they had a very favorable variance compared to their final budget."
Matz told commissioners the good numbers represent a "major accomplishment." He added this new audit is a far cry from the days of deficits and material findings that accounting lacked. In fact, the auditors found no issues that required correction in this latest audit. City Manager Darwin Watson said he was pleased with the improvements, and Mayor Pro Tem Duane Seat commended staff and the commission.