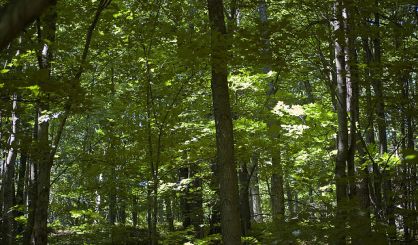 The Van Buren Conservation District is preparing to expand its efforts to stop the spread of invasive species. A new grant from the Michigan Department of Natural Resources is allowing its cooperative invasive species management team to promote public education. The district's Eleanor Serocki tells us invasive species are an increasing problem.
"Invasive species are moving a lot faster just because of the amount of travel that humans do, how much our infrastructure is changing, and also with changes in climate, the natural ecosystem is becoming more and more disturbed," Serocki said. "So, it's easier for invasive species to move in."
Serocki says the Southwest Cooperative Invasive Species Management Area, or CISMA, will hold public workshops throughout 2017 as it tries to let people know which species to look out for. It will also offer boat washes and send teams out into the woods to look for invasive plants. It's aiming to work with local groups throughout Berrien, Cass, and Van Buren counties.