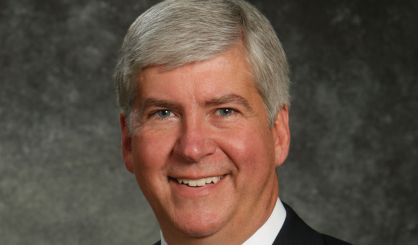 Expect Governor Rick Snyder to give an update on the Flint water crisis when he gives his State of the State address tonight. So says the publisher of a legislative news service, Gongwer, John Lindstrom.
"His commission, did come out last year with its report discussing the vast number of projects and the total cost level on it and he has said that this is something that is not just a multi-year, but is some respects, a multi-decade overall project."
Lindstrom also expects Snyder will also talk about Healthy Michigan and tax incentives.