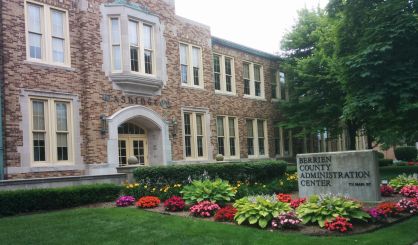 With as many as 1,200 Berrien County properties in danger of going into foreclosure this coming March, a show cause hearing is planned for next week to offer their owners one last way of getting into a payment plan. Berrien County Treasurer Bret Witkowski tells WSJM News some owners in arrears could explain their situation.
"This is for people who may have had some sort of medical condition that is drastic, or they may be asking for an extension or a lower payment plan than we might have agreed to outside of that show cause," Witkowski said. "So, it's kind of for unique situations."
Witkowski says he'd be glad to work out payment plans when they're feasible. He tells us foreclosures look like they could be up by more than 23% this year, noting people just can't make ends meet like they used to. The show cause hearing starts at 8:30 a.m. next Tuesday at the county building in St. Joseph.