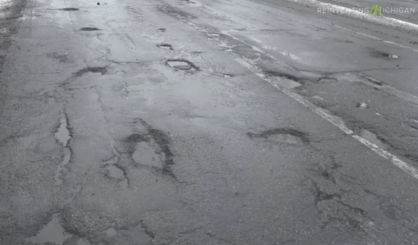 Roads around Michigan have been hammed by the weather this winter. The Van Buren County Road Commission's Larry Hummel tells WSJM News frequent thaws and freezes mean more potholes that are difficult to patch.
"If we get a little bit too much warmer here, we're going to have gravel roads that are going to turn into essentially slush because we've still got a little bit of frost left below them and there's no way to maintain those when they're wet," Hummel said. "Hopefully, it cools down slowly and we get to reshape them."
Hummel says the road commission does have crews out and about doing what they can about new potholes. He asks anyone who notices one to report it. Some county road commissions have put into place weight restrictions. So far, though, that hasn't been the case in southwest Michigan.