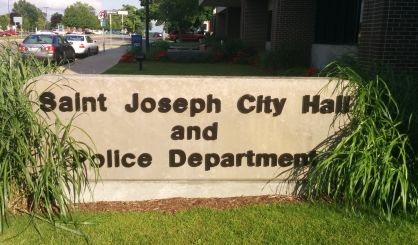 Leaders with the city of St. Joseph are thinking about the future of Niles Avenue. At a work session this week, the city commission heard about the planning commission's efforts to draft a long term vision for the corridor, says City Manager John Hodgson.
"It's a 1950s, 1960s commercial strip," Hodgson said. "You can see there are some buildings that are built in different styles, where the building's pulled forward by the street and the parking's off to one side or hidden in the back, instead of having parking between the road and the building. The planning commission has been assigned the task of putting together a study to try to figure out what we would like that area to look like going forward."
Hodgson says they need to think about things like parking and howto keep the residential and commercial properties separate. The plan would be long-term, accounting for what might happen years into the future as developments change. City commissioners were updates on the planning commission's progress this week.