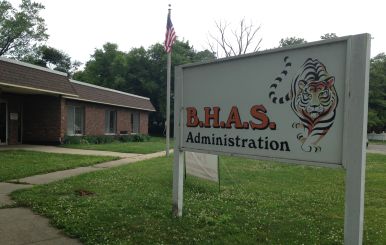 Three schools in Benton Harbor are in immediate danger of being shut down by the state. On Friday, the Michigan School Reform Office released its latest list of failing schools identified as being reviewed for the Next Level of Accountability. That means they could be targeted for closure within the next 30 to 45 days. Reform Office Director Natasha Baker tells WSJM News the International Academy, the STEAM Academy, and the Dream Academy are on the list. She's talked with the local superintendent.
"We have met with Shelly Walker, as well as her team," Baker said. "So, we are in the loop about what they've been working on. However, it remains to be seen how many kids are really able to improve their academic performance."
The fate of those three schools will be decided by the end of February. Also, Benton Harbor High School is on the state's bottom 5% list. That means it could soon find itself with the same status of the schools currently facing closure. In all, the state is now considering the closure of 38 schools around Michigan. You can find out more at michigan.gov/sro.