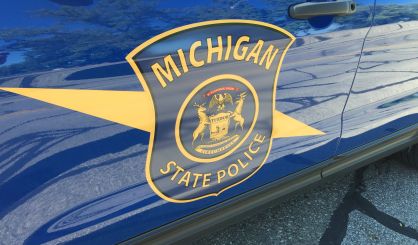 Michigan State Police motor carrier officers will spend next week trying to raise awareness about human trafficking. MSP Lieutenant Susan Fries tells WSJM News they'll primarily be talking with truckers and the management of trucking companies. They're in a good position to catch human traffickers because they frequently stop at rest areas, where victims can often be found.
"Looking out for young girls at truck stops and at rest areas who don't necessarily look like they belong there," Fries said. "That's not usually a place that a young girl or a young man would frequent."
Fries says truckers can serve as law enforcement's eyes and ears when it comes to stopping human trafficking. Most victims are between the ages of 12 and 14 and are brought into the sex trade. To report possible tracking, you can call the National Human Trafficking Resource Center at 888-373-7888.