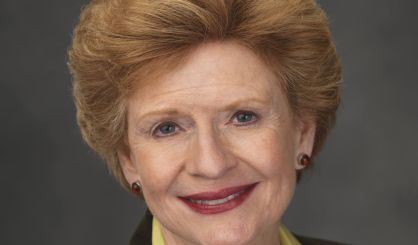 U.S. Senator Debbie Stabenow, of Michigan, plans to oppose Senator Jeff Sessions' nomination at attorney general, citing his sketchy history of race issues. He's not the only nominee the Democrat opposes.
"I have deep concerns, in general, because this is a very unusual set of nominees and we are looking at predominantly billionaires and bankers, and the first question I have is will they be putting their own business interests first, or the people's interests first," Stabenow told Michigan News Network.
Stabenow does think James Mattis, the nominee to head the Department of Defense, is qualified for the job.