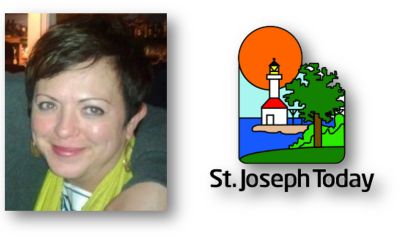 We now know who's going to lead St. Joseph Today. Its board announced this week that Amy Zapal, the current director of the Heritage Museum and Cultural Center in St. Joe, will be the tourism and business group's next director. Zapal tells WSJM News she looks forward to taking on her new role with St. Joe Today.
"I am so grateful for the opportunity, and my whole heart is going to be in what I do and how I do it," Zapal said. "While I'm sad to leave the Heritage Museum, which is a wonderful organization, I know that I can offer some more to this community, and I'm looking forward to doing that."
Zapal has previously worked for Stage Flights in South Haven, the Grand Hotel on Mackinac Island, and Clementine's in South Haven. She's been with the Heritage Museum about 6 years, and says she'll work with St. Joseph Today's members to continue growing the area. She starts next month.