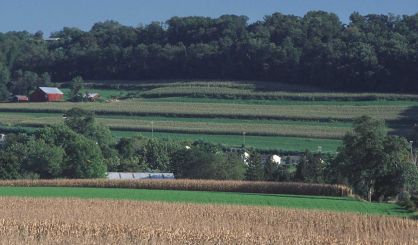 The recent warm weather isn't likely to damage southwest Michigan crops. Mark Longstroth, with the MSU Extension office in Paw Paw, tells WSJM News the crops went dormant in November or December, and the warm temperatures haven't returned long enough for them to become vulnerable to another freeze.
"They probably wouldn't be ready to grow for another two or three weeks, and so when the cooler weather comes later, they'll still be dormant," Longstroth said. "They won't start growing just because we got temperatures warm enough for them to grow."
Longstroth says it would take about a thousand hours of relatively warm temperatures before the crops started to grow again. We haven't gotten there yet. He tells us he wouldn't worry until the end of the month.