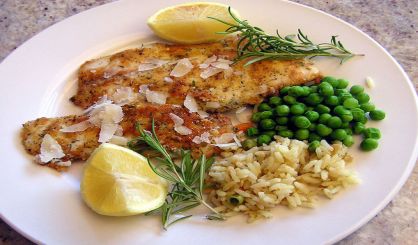 The U.S. Food and Drug Administration and Environmental Protection Agency have jointly released new advice on which and how much fish is safe to eat. The guidelines are aimed mostly at women who are pregnant. Elizabeth Southerland, Director of Science and Technology at the EPA's Office of Water, tells our newsroom it's not necessarily unhealthy for pregnant women to eat fish
"FDA did an analysis of fish consumption back in 2005, and pregnant women ate fewer than two ounces a week, and that's a shame because again, it is a high nutrition source, with nutrients and high-quality protein," Southerland said.
Southerland says as a general rule, fish that live longer tend to accumulate more mercury in their tissue and should be avoided. Some of those on the list to avoid are shark, swordfish and bigeye tuna. The Michigan Department of Health and Human Services has also published a list of safe locally-caught fish choices.