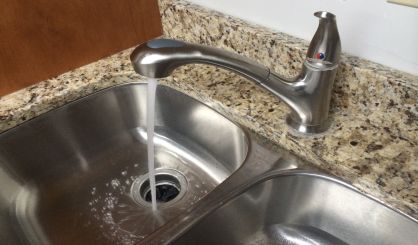 Michigan environmental officials say Flint's water system no longer has levels of lead exceeding the federal limit. The finding by the Department of Environmental Quality is good news for a city whose 100,000 residents have grappled with the water crisis for two years. Mayor Karen Weaver says they could still use help, though.
"We've gotten a good start with some of the funding that we've gotten, but we still need so much more, whether it's for infrastructure or the services and support that our kids and families need," Weaver said.
Weaver spoke to Michigan News Network recently from the U.S. Conference of Mayors. State officials say Flint's lead levels are now comparable to other U.S. cities, but that residents must still use filters.