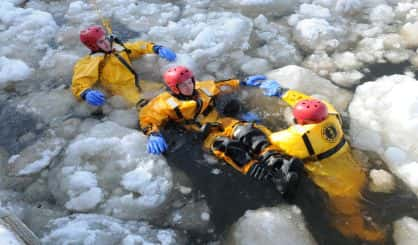 South Haven Area Emergency Services has been busy. The agency that provides fire and EMS service to South Haven and the surrounding townships tells us it had a record 2016, with more than 2,200 calls. Not only that, but Executive Director Ron Wise says they're making efforts to grow the department.
"Our community continues to come out and support us very well," Wise said. "We did receive an award of a $400,000 grant from the Assistance to Firefighters program. Bangor and South Haven went into it together, and were awarded the money to purchase 73 new self-contained breathing apparatus."
Wise says South Haven Area Emergency Services had 556 fire calls and 1,700 EMT calls last year. It had no civilian fire-related injuries or deaths during 2016, although there were three incidents in which a firefighter was injured. They've posted a full report for the year at SHAES.org.