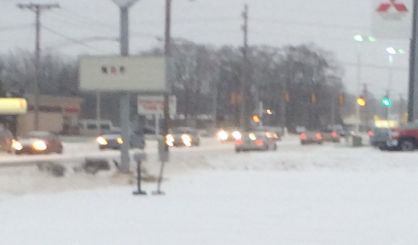 With snow once again in the forecast, police remind drivers to slow down a little. Kalamazoo County Sheriff Rick Fuller tells us when there's ice and snow, you've got to remember your limits and take caution.
"Take your foot off the gas and brake less, keep their hands on the wheel, their devices on the seat or in the glove box out of their view," Fuller said. "Just remember four wheel drive does not mean four wheel stop."
Flurries finally came back to southwest Michigan on Thursday. The National Weather Service says more will be on the way, although temperatures are expected to remain in the low 30s this weekend.