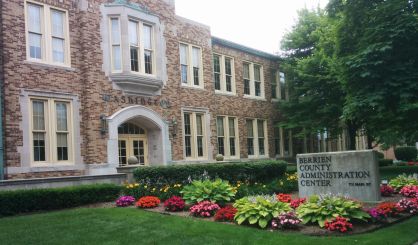 The Berrien County Treasurer's office is watching a growing trend around the state involving tax chargebacks. Treasurer Bret Witkowski tells WSJM News a tax chargeback is what happens when a business successfully appeals its local tax assessment to the state.
"At that point, because they've already probably paid the tax, and we've fronted it to the school, the township, etc. we have to send a bill, then, to those taxing units for those taxes that the certain taxpayer is going to get back," Witkowski said. "That's a chargeback."
Witkowski says, under that scenario, money fronted to Benton Harbor Schools, for example, by the county based on what businesses were expected to pay in taxes will have to be paid back to the county.
"Those things have added up, in Benton Harbor Schools' case, to where they have a chargeback this year going to $315,000," Witkowski said.
Witkowski says Benton Township is another entity hit with big chargebacks. He tells us big box stores are big culprits when it comes to asking the state tax tribunal to lower their assessments. It's been a growing problem for several years.