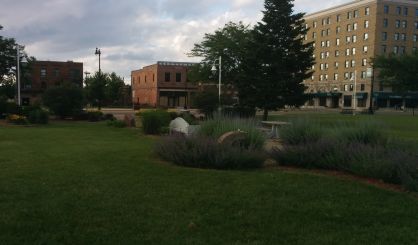 The Benton Harbor Farmers Market will soon get a brand new pavilion. Rich Hensel, with the city's downtown development authority, tells WSJM News the pavilion will be along the Sixth Street side of Dwight P. Mitchell City Center Park .The city's already signed off on it.
"They approved the building of the market and set aside the funds, and the DDA became involved specifically to act as a catalyst and try to coordinate the events that are necessary to make this project come off the page," Hensel said.
The new pavilion will be paid for with a U.S. Department of Agriculture grant, as well as Community Development Block Grants. Hensel says it'll make things more comfortable and convenient for the farmers who sell produce at the market. The pavilion could be built this summer.