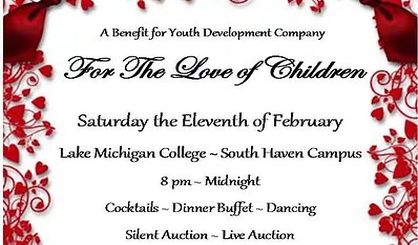 Set for this month is a charity ball to raise funds for the Youth Development Company and Police Athletic League in Van Buren County. Youth Development Company is Van Buren County's largest non-profit, providing services to kids and their families, says Executive Director Brook Blanchard.
"So, before school, after school, and summer," Blanchard told WSJM News. "We provide 32 weeks of programs throughout the school year, and then a six week summer camp."
Blanchard says they're looking to raise $20,000 with the red carpet event on Saturday, the 11th. It'll be held at the South Haven Lake Michigan College campus and feature music, dancing, and food. Tickets are available online or by calling the Youth Development Company.