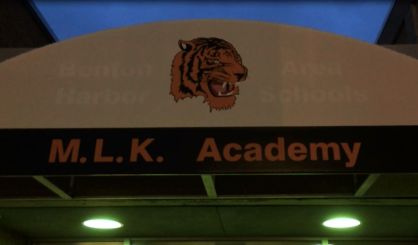 The Michigan School Reform Office will be visiting Benton Harbor Area Schools this coming week to review three district buildings for possible closure. At a town hall this past week, Superintendent Dr. Shelly Walker said she's aiming to convince the SRO changes made since she came on board will turn those buildings around. She tells WSJM News if the district loses the 1,200 students affected, mostly elementary kids, then it won't be able to function.
"It's pretty much a wrap if you look at the financial side of it because we do have significant debt with the state, it is more expensive to educate the older the child is and a lot of schools rely on that offset, or that balance between the monies received to educate the younger children versus you need for the older, and if we lose that bucket, then the bottom could easily fall out" Walker said.
Without the STEAM and International Academies, the district will have no elementary schools. Also facing possible closure is the Dream Academy. Walker says changes ranging from a new curriculum to new teacher development tools and support for struggling kids will make a difference if the schools are just given a chance. Also, she's aiming to show the state that closing the schools would put an undue hardship on the community. The SRO has to make its decision within 45 days.