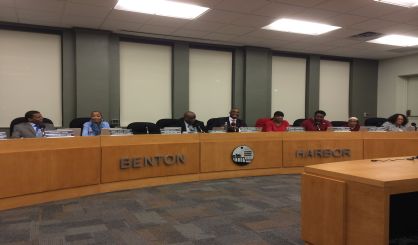 The Benton Harbor City Commission has added its voice to the chorus of those opposed to the possible closure of three schools in the community. At Monday's meeting, the commission unanimously passed a resolution condemning the possible neighborhood school closures. Mayor Marcus Muhammad tells WSJM News when schools are shut down, the effects are wide ranging.
"You see crime rise, you see juvenile delinquency rise, you see teenage pregnancy," Muhammad said. "It's a host and litany of social problems which would lead to economic problems the city would be confronted with if this decision was made."
The Michigan School Reform Office is currently reviewing the Dream Academy, the STEAM Academy, and the International Academy. It will decide whether to shut them down by the beginning of March. If they do close, we're told Benton Harbor Area Schools would no longer be able to function.