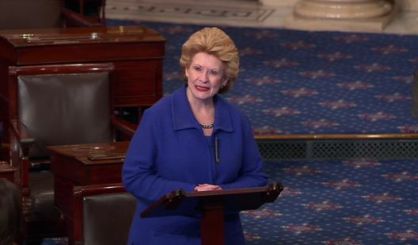 Democrats in the U.S. Senate have started out the week trying to prevent the confirmation of President Donald Trump's choice for education secretary. Speaking on the Senate floor Monday, Michigan Democrat Gary Peters said there's bipartisan opposition to Betsy DeVos.
"The American people are making their voices heard, and they are telling the United States Senate that Mrs. DeVos is not the right choice to lead the department of education," Peters said.
Senator Debbie Stabenow said DeVos is all wrong for the post.
"She's pushed for policies that have made charter schools in Michigan less accountable and taken dollars away from public schools, where the vast majority of children get their education, in the process of that," Stabenow said.
Both Democrats say they'll vote against DeVos. Democrats need one more Republican to side with them if they want to block DeVos' nomination.