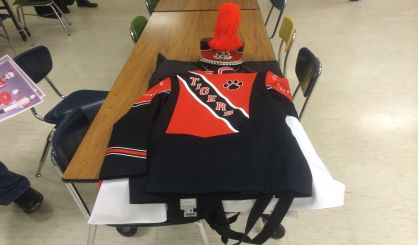 It looks like the Benton Harbor High School band program will soon be getting new uniforms. Next week, the board of education will vote on a bid for the first new uniforms the band's had in quite a while, says Band Director Ron Evans.
"The last time we had new uniforms was around 1995, and we're growing, we're getting larger," Evans told WSJM News. "So, we really don't have enough uniforms to fit all of our students. It's really time for us to get an upgrade in uniforms, as well as more uniforms."
The band started raising money for the uniforms last year, and donations have made the $40,000 purchase possible.
"A lot of weight is off my shoulders," Evans said. "So, we're having a wonderful time today."
$14,000 of the money needed comes from the band's fund, while the Berrien Community Foundation is chipping in the rest. That makes it possible for the district to avoid taking money out of its general fund.