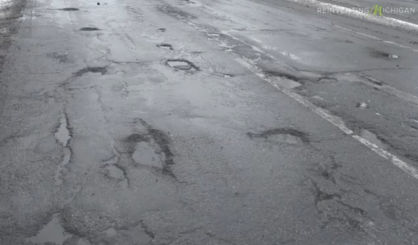 There's been a bumper crop of potholes this year. Nick Schirripa, with the Michigan Department of Transportation, tells WSJM News this winter's freeze-thaw cycle has created the problem.
"Water gets into the ground, it freezes when it gets cold, and that tends to put a little pressure under the pavement, creating a bit of a swell in the pavement," Schirripa said. "Then, it thaws and that ice turns into water and kind of dissipates. It leaves a void under the pavement, you hit it, and there's a pothole."
Schirripa says potholes are common each year when it's spring and those conditions exist. However, this year, due to mild weather, it's happening now instead. He notes MDOT is out and out patching those holes, and will do it again in the spring. You're asked to report any potholes you see. You can see the contact info below. Remember — MDOT is only responsible for roads that have M, US, or I at the start of their names.
To report a pothole, call MDOT's Pothole Hotline toll-free at 888-296-4546, or go to this website.