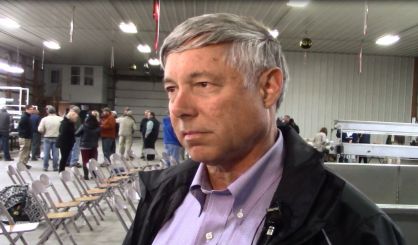 Democrats have failed to prevent the confirmation of Betsy DeVos as education secretary, and Congressman Fred Upton predicts they'll fail to stop all of the other cabinet appointments of President Donald Trump. That's why he tells WSJM News he hasn't been pleased to watch the behavior of Senate Democrats in the past few weeks.
"The disappointing thing is, really in the last 50 years, most of any new president's cabinet picks have been confirmed within just a couple of days of his swearing in," Upton said.
Upton says not even half of President Trump's nominees have been confirmed yet. Still, he tells us the votes are there for all of them. He's also been a little baffled as to why Senate Democrats have boycotted some cabinet nominee hearings, and held all-nighters to drag out others.