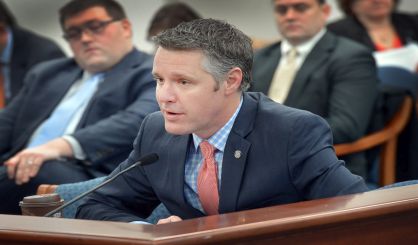 State Senator John Proos says the legislature can now begin to draft a final spending plan for the next fiscal year, since Governor Rick Snyder released his budget proposal on Wednesday. Proos tells WSJM News he liked some of what he saw in the governor's plan.
"Ultimately some of those investments in job skills training, investments in the Rainy Day Fund in case of an emergency, and investments in our schools, I think, are going to pay very large dividends in the long run," Proos said.
However, Proos says legislative leaders have to look at which ways the taxpayers will get the best return on their investment. The governor is proposing education increases, as well as shoring up the state's Rainy Day Fund to $1 billion. The legislature is aiming to have a final budget plan hammered out by June.