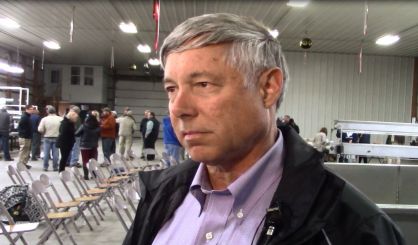 There may be rumors that Congressman Fred Upton is looking at a possible U.S. Senate bid, but he's remaining mum about it. Last week, MIRS News reported Upton could run against Senator Debbie Stabenow in 2018, but he tells WSJM News he's focused on the job he currently has.
"We've done no polling, and there's no effort to begin to look at that, and we've got a lot of work to do," Upton said. "There are a lot of issues that are before us and that's where my focus is."
Republican strategists have told MIRS Upton would be in a good position to run against Stabenow, with Republicans looking poised for additional victories in Michigan in the next few years. Still, Upton tells us he's done no polling or anything of the sort. He first took office representing southwest Michigan in Congress in 1987.